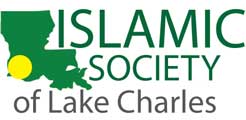 Phase I Reopening Guidelines
السلام عليكم ورحمة الله وبركاته
In accordance with phase 1 opening of LA after lockdown , ISLC board after consultation with Imam has decided the following :
1-Friday prayer on 5/15 /2020 will be done again in main parking area at 1:30 pm sharp and will end at 1:45 pm sharp with social distancing and every one will bring their own masks and prayer mats.
Then depending upon the Covid 19 cases incidence in SWLA , will decide about the last Jummah of 5/22/2020.
2- All Five Fardh prayers will be inside the mosque with social distancing from 5/15/2020 with 25% occupancy at the most , which is 60-70 person in the Masjid .
3- From 5/15/2020 night, short Taraweh for rest of the days of Ramadan will start inside the prayer area with social distancing / face masks / individual prayer mats and 25% occupancy which is roughly 60-70 people .
Depending upon response , Imam in consultation with ISLC board will decide about Qiyam ul Lyail .
4- Isha prayer and Taraweh will last from 9:45 pm to 10:45 pm.
Again , any one sick , older then 60 years or persons with medical problems are strongly suggested to pray at home .
Persons will not be allowed if they are Covid 19 positive or having symptoms suggestive of Covid 19 .
Similarly once 25% occupancy is reached ,entrance to the masjid will be closed and no further admission will be allowed .
ISLC Board is getting whole masjid Sprayed with antibacterial spray by professional on regular basis and will continue to do so after every few days .
Attendance for the prayer by the community is purely voluntary and ISLC or any member of the Board or Imam can't be held liable in any court of law for any mental / physical / or medical harm , including potential Covid 19 infection to the attendee , which could be attributed to the presence of attendee on the ISLC property.
ISLC board request for your full cooperation and understanding .
جزاک الله خیر